Key Features
Single injection
Offers 12 months of protection
Combined hepatitis A & typhoid vaccine also available
A booster vaccine can be given 6 to 12 months after the initial dose.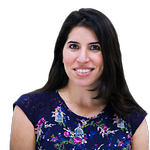 Key Information
| | |
| --- | --- |
| How the vaccine works | This vaccine consists of a single injection which stimulates the body's immune system to fight possible infection. It does not contain any of the live virus. |
| How long does the vaccine last? | The vaccine gives up to 12 months of protection. You can get a booster injection after 6 to 12 months, which will then give up to 20 years of protection. |
| Side effects   | Most patients experience no side effects from this vaccine. However you may experience some soreness or redness at the injection site. Other side effects include fever, loss of appetite, headache and nausea however these are not common. |
| Risk of severe allergic reaction | All LloydsPharmacy staff who provide this service are trained to manage anaphylaxis. Anaphylaxis is a severe allergic reaction to a vaccine. Symptoms of anaphylaxis can include fainting, shortness of breath, falling blood pressure and swelling of the face and neck. Anaphylaxis is extremely rare and typically happens within ten minutes of receiving the injection. |
| How do I receive the vaccination? | You can choose which of our vaccinating LloydsPharmacy stores to receive your injection at when you place an order. Once your order has been approved and processed you will have to ring your chosen pharmacy and make an appointment to receive your vaccination. The person administering your vaccine will be a trained professional. |
What is hepatitis A?
Hepatitis A is a type of virus that infects the liver, causing fever, fatigue and muscle pain, and in some cases jaundice. It is not usually a severe illness and commonly passes on its own, although it can take weeks. In rarer cases, it can be severe. This is more likely in older people. It is most common in countries that have limited sanitation and hygiene.
How is hepatitis A spread?

Hepatitis A is spread by eating food or drinking water contaminated with the faeces of an infected person. This means that ice cubes, foods washed in water, and shellfish that have been exposed to sewage water can all spread hepatitis A.
Other Travel Vaccines
Free Vaccines Assessment
If you aren't sure what you need for your trip, you can click the link below and take our free assessment.