Key Features
1 injection is very effective against 3 infections 
Immunity lasts 10 years 
You must have had all your childhood vaccines to use this service.
This vaccination can be given last minute and still be effective.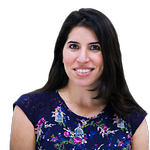 Key Information
| | |
| --- | --- |
| How the vaccine works | This vaccine consists of a single injection and stimulates the body's immune system to fight the possible infections without causing the infections themselves. |
| Side effects | Most patients experience no side effects from this vaccine. However, you may experience tenderness, swelling or reddening of the skin at the injection site, headache, nausea and vomiting, vertigo, fever, swollen glands, pain in the muscles or a general feeling of being unwell. Any side effects should not last more than two to three days. |
| Risk of severe allergic reaction     | All LloydsPharmacy staff who provide this service are trained to manage anaphylaxis. Anaphylaxis is a severe allergic reaction to a vaccine. Symptoms of anaphylaxis can include fainting, shortness of breath, falling blood pressure and swelling of the face and neck. Anaphylaxis is extremely rare and typically happens within ten minutes of receiving the injection. |
| How do I receive the vaccination? | When you place your order you will be able to choose your nearest vaccinating LloydsPharmacy. We'll supply the opening hours and contact details of your chosen pharmacy when you order. Once we've prescribed your vaccine, you will need to telephone your chosen pharmacy to book an appointment for your vaccination. |
What are diphtheria, tetanus and polio?
Diphtheria is a throat infection which, if left untreated, can block/obstruct breathing and even lead to death. Tetanus causes the muscles to tighten all over the body, leading to 'locking' of the jaw which makes it difficult to breathe and swallow. Around one in ten people with tetanus will be killed by the disease. Polio is a virus which spreads to the nervous system and can cause life-long paralysis.
How are they spread?

Diphtheria is spread by coughing and sneezing. But people who carry the organism do not always have obvious symptoms. Tetanus lives in the soil and gets into cuts in the skin. Polio is spread by water infected with human faeces.
Other Travel Vaccines
Free Vaccines Assessment
If you aren't sure what you need for your trip, you can click the link below and take our free assessment.