Key Features
Condom contains benzocaine, a special lubricant to delay ejaculation
Improves sexual performance
Easy-On Shape for better comfort and fit
These condoms can not only improve your PE but also protect you against STIs.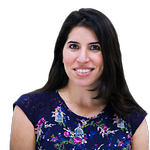 Key Information
Durex Extended Pleasure condoms contain an anaesthetic lubricant (Benzocaine 5%) to delay ejaculation and help you last longer. They also work as a barrier contraceptive method, to reduce the risk of pregnancy and STI transmission.
Avoid using Extended Pleasure condoms if you or your partner have inflamed or broken skin. Store in a cool dry place, away from sunlight, and be sure to check the expiry date of your condoms before use. 
Alternative Treatments
The most effective long-term solutions for premature ejaculation are behavioural or 'self-control' methods, such as the 'Squeeze Technique' and the 'Stop-Start Technique'. Read our doctor's article on Behavioural Techniques for Premature Ejaculation for more information.
Other Treatments
We offer various treatments for PE through our online clinic:

Priligy is a short acting SSRI specifically used for treating premature ejaculation. It has shown to be very effective in delaying ejaculation. Local anaesthetic creams like EMLA work by desensitising the penis when applied.