You will receive free treatment for chlamydia if you test positive and it's safe for you.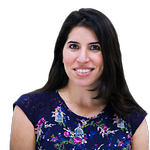 Key Information
STI Check
This test uses the vaginal swab and saliva sample you provide to check for chlamydia, gonorrhoea and HIV. 

HIV Saliva Test

Please note that the saliva test is not as accurate as a blood test for diagnosing HIV. The saliva test is very good at ruling out HIV, but not as good at definitively diagnosing it. This test will give you 1 of 2 results: 


'Negative': this means that there are no signs of HIV in this sample. If you have not been exposed to HIV within the last 14 weeks, you don't need to do anything else. 


'Reactive': this means that there is a possibility that you have HIV. However, the test might have simply reacted with a flu or cold virus and you will need to have further tests. A reactive result does NOT mean that you definitely have HIV, but that you need further tests.

Window period

This test kit is unlikely to pick up signs of chlamydia or gonorrhoea infection if you caught them within the last two weeks, or HIV if you contracted it in the last three and a half months.

How long will I have to wait for the result?

Test results are normally ready within three working days of your samples arriving at our partner laboratory. You will receive a text and an email when your result is ready.

When should I not take this test?

If you are unsure whether you need a test, you can take our free STI assessment here to ascertain your level of risk. 

However, if you are experiencing any severe symptoms such as lower abdominal or pelvic pain or irregular, abnormal or unusual vaginal bleeding, then you should NOT use this service and go straight to your local sexual health clinic or see a doctor, as these symptoms require urgent assessment and treatment.

How do I access my test result?

Your chlamydia and gonorrhoea test results will be uploaded to your Patient Record. If your HIV test result is negative we'll upload your test result into your Patient Record. If your result is 'reactive' (possibly positive) a doctor will telephone you to discuss your result and tell you how to access further medical care. If you test positive for chlamydia we will offer you free antibiotic treatment, provided it is clinically appropriate. If you test positive for gonorrhoea then we will advise you to attend a GUM clinic for an injection of an antibiotic to treat it.

Confidentiality

Your test results are completely confidential. We will not inform your GP or anyone else of your result, or that you have used our service, unless you specifically ask us to.
About the STI Check
Our STI Check tests for two of the most common STIs in the UK, chlamydia and gonorrhoea, as well as HIV. Chlamydia and gonorrhoea are often asymptomatic, so you need to get tested to know if you have them. They also need to be treated because they can sometimes lead to a more serious infection that spreads further into your body.

As far as HIV is concerned, the earlier it is diagnosed, the more effective treatment will be. HIV can also present with no symptoms.