Key Features
One tablet taken daily
Reduces the amount of cholesterol in the bloodstream
Most effective when combined with a low cholesterol diet
Simvastatin is an effective treatment and should be used as part of a healthier lifestyle.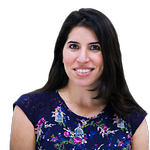 Key Information
| | |
| --- | --- |
| The medicine | Simvastatin |
| Effectiveness | Effective at reducing cholesterol levels especially when combined with a low cholesterol diet. This will reduce your risk of having a stroke or heart attack. |
| How to take it | Take one tablet each night. |
| Side effects | These include muscle cramps, nausea, vomiting, diarrhoea or an allergic rash. For a full list of possible side effects, consult your Patient Information Leaflet. |
Taking Simvastatin
Simvastatin is an oral tablet taken once a day to reduce the amount of cholesterol in your body. Cholesterol is needed by the body, as it helps cells function correctly. However, too much cholesterol (caused by an unhealthy diet and/or a hereditary predisposition) can be dangerous. Left untreated, high cholesterol can increase your chances of developing serious cardiovascular diseases, such as heart attacks and strokes.
How quickly does Simvastatin take effect?

Simvastatin should be taken in conjunction with lifestyle changes such as a low cholesterol diet and increased exercise. While its effects may not be immediately apparent, a change in your blood levels of cholesterol should take place within 3 months.
You should have regular blood tests (normally once a year) to ensure your cholesterol level is correct whilst taking Simvastatin.
Alternative Treatments
Simvastatin is part of the family of medicines called "statins". Atorvastatin is another prescription-only statin available from our online clinic.

Changes to your diet, quitting smoking, and doing more exercise can also assist in reducing high cholesterol.