Key Features
A mild steroid 
You should see an improvement within a few days
The ointment should be applied to dry skin, and the cream to moist skin
Ointments are the best option if you have really dry skin.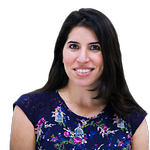 Key Information
| | |
| --- | --- |
| The medicine | Hydrocortisone 1% cream or ointment. The cream is better applied to moist skin, and the ointment to dry skin. |
| Eczema skin care | Using an emollient (unperfumed moisturiser) every day will protect and help reverse the damage that eczema can cause. Using a soap substitute when showering or bathing instead of real soap will also help protect the skin. Aqueous cream or Dermol are good soap substitutes, and are available in any pharmacy. |
| How quickly hydrocortisone works | You should notice an improvement in your eczema after a few days of treatment. |
| How to use it | Apply sparingly to the affected area of skin twice a day. Use for a maximum of two weeks at this dose, slowly reduce the amount you use over the next two weeks, and then try to stop. You should continue to use emollients while using hydrocortisone. Apply a small amount of hydrocortisone (one fingertip unit should cover an area the size of two handprints. As an example, one 30g tube should be more than enough to treat eczema patches inside both elbows for two weeks). 20-30 minutes after applying hydrocortisone, apply a generous amount of emollient and rub it into your skin. |
| Side effects | Noticeable side effects are uncommon but can include a rash, a worsening of your eczema or burning of the skin. Please stop if any of these occur. Hydrocortisone 1% cream or ointment isn't as potent (strong) as Betnovate RD and so is less likely to cause side effects. |
Alternative Treatments
Daily use of emollients is important. There are also other prescription creams available, depending on the severity of your condition. You should see your GP about these alternatives. In a few patients, specific allergies can cause an eczema flare up, so working out what these allergies are and avoiding them could help your eczema.

We also offer Betnovate RD through our website, which is a stronger steroid cream or ointment for the treatment of eczema.
Delivery & Collection
Next-Day Delivery
Requires a signature – but it doesn't have to be you signing
Costs £4.95

Orders placed before 4pm Monday to Thursday: delivered by DPD the next working day.
Orders placed between 4pm Thursday and 4pm Friday: delivered by Royal Mail Tracked 24® on Saturday. 
Orders placed after 4pm Friday or on weekends: delivered by DPD within 2 working days. 
Click here for more information 

FREE Standard Delivery 
Delivered by Royal Mail
Arrive within 3-5 working days (Saturdays included)
Require a signature – but it doesn't have to be you signing 

Click here for more information 

Same-Day Collection 
Collect in Pharmacy the same day for free
No signature is required

Collect your medicine from one of our 1,800 LloydsPharmacy stores. Orders placed before 4pm Monday to Friday can be collected the same day. 
Click here for more information