Cyproterone acetate 2mg / Ethinylestradiol 35mcg | from £7.67 per month
Key Features
Should only be used by women who have severe acne or hirsutism
99% effective as a contraceptive pill when taken correctly
Oral tablet taken once a day
Dianette carries a higher risk of blood clots than other contraceptives. You should only take it if you are suffering from severe acne or hirsutism.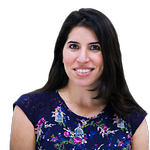 Key Information
The medicine

Dianette (cyproterone acetate 2mg and ethinylestradiol 35mcg)

How do I take Dianette?

Take one tablet every day for 21 days. Start your next strip after seven pill-free days. Dianette is usually only taken for six months or until the skin has cleared before changing back to a lower risk pill. Always read the Patient Information Leaflet before taking it.

Side effects
Some side effects of Dianette include feeling sick, weight gain, headaches, stomach aches, mood swings and sore breasts. For a full list of side effects consult your Patient Information Leaflet or talk to your doctor.

Are there other contraceptive methods I should know about?

Other contraceptive pills include combined oestrogen and progesterone pills and the progesterone-only (mini) pill.

Long acting reversible contraceptive methods such as implants, contraceptive injections or an intra-uterine device (IUD) can be more effective and more convenient than the pill for some women. Unlike condoms, the pill doesn't reduce your risk of getting an STI.


If you suffer from bad skin, you should bear in mind that other contraceptive methods do not treat acne - and some types can actually make it worse.
About Dianette
Dianette is a medicine used to treat acne and hirsutism (excess hair growth in women). It also works as a combined oral contraceptive pill, but has a higher risk of blood clots and strokes than other types. It should only be used by those who have bad acne or hirsutism, not just those who need contraception.

How Dianette works

The active ingredients in Dianette are cyproterone acetate and ethinylestradiol. Cyproterone acetate is an anti-androgen, meaning it blocks the action of androgens, hormones that stimulate the production of oil in the skin and body hair. If your body produces too much androgen, or if you have a sensitivity to it, then this can lead to acne and excess hair growth.

Cyproterone acetate and ethinylestradiol are also synthetic versions of progesterone and oestrogen, meaning that Dianette also functions as a combined contraceptive pill.
Alternative Treatments
Dianette is a treatment for severe acne that happens to be a contraceptive pill. Alternative treatments for acne include antibiotics and topical creams or lotions. You can also carry out our free acne assessment to get advice from our doctors. Our doctors can also prescribe the facial hair removal cream Vaniqa for excess hair growth on the face.

If you don't have severe acne but are seeking contraception, our doctors will not prescribe you Dianette. View our alternative contraceptive pills here.