Key Features
Completely free photo assessment
Quick and convenient
Our doctors will make available the most appropriate treatments for you to order
Acne is a very common condition, but there are several treatment options available.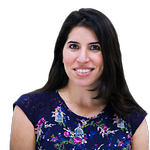 Key Information
| | |
| --- | --- |
| Acne treatments available | Isotrex gel, oxytetracycline antibiotic tablets and a brand of the contraceptive pill, Dianette, for female patients. |
| Unsuitable patients | Our doctors can only treat patients with mild to moderate acne. If your acne leaves scars or if you have found that none of the treatments we supply have worked for you, we will not be able to treat you via this service. |
| How quickly will I get a reply from a doctor? | Our doctors aim to look at your questionnaire and photographs within half a day, Monday to Friday within normal working hours. |
| What makes a good photograph? | It's best to upload two photographs taken from slightly different angles. Ideally take one close up and the second from further away. Photographs should be in focus and have a resolution of at least three megapixels. If you're using your mobile to take the photo, double-check the resolution. |
| Using a flash | It's best not to use the flash on your camera as this can make the picture too bright to see clearly. |
| File formats | The file you upload needs to be a jpeg or a png. |
How the free assessment works
Step 1.

Complete our short online assessment, and upload two photos of the affected skin area, each from a slightly different angle. They should be at least three megapixels and be taken without the flash. It is best if one photo is a close up and the other taken from further away. Most mobile phones are suitable for this.

Step 2.

One of our doctors will look at your responses and photographs, send you advice and decide if any of our range of medicines would suit you. If so, these will be made available to purchase via your Patient Record.

Step 3.

Log back in to read the doctor's advice and order any suggested medicines. When you order, you will be able to choose to pick up the medicines from one of our pharmacies the same day, or to get them delivered to your door the following day.
Acne Treatments
After reviewing your assessment, our doctors may recommend Isotrex gel, oxytetracycline antibiotic tablets or a brand of the contraceptive pill, Dianette, for female patients. All these medicines are available through our website.